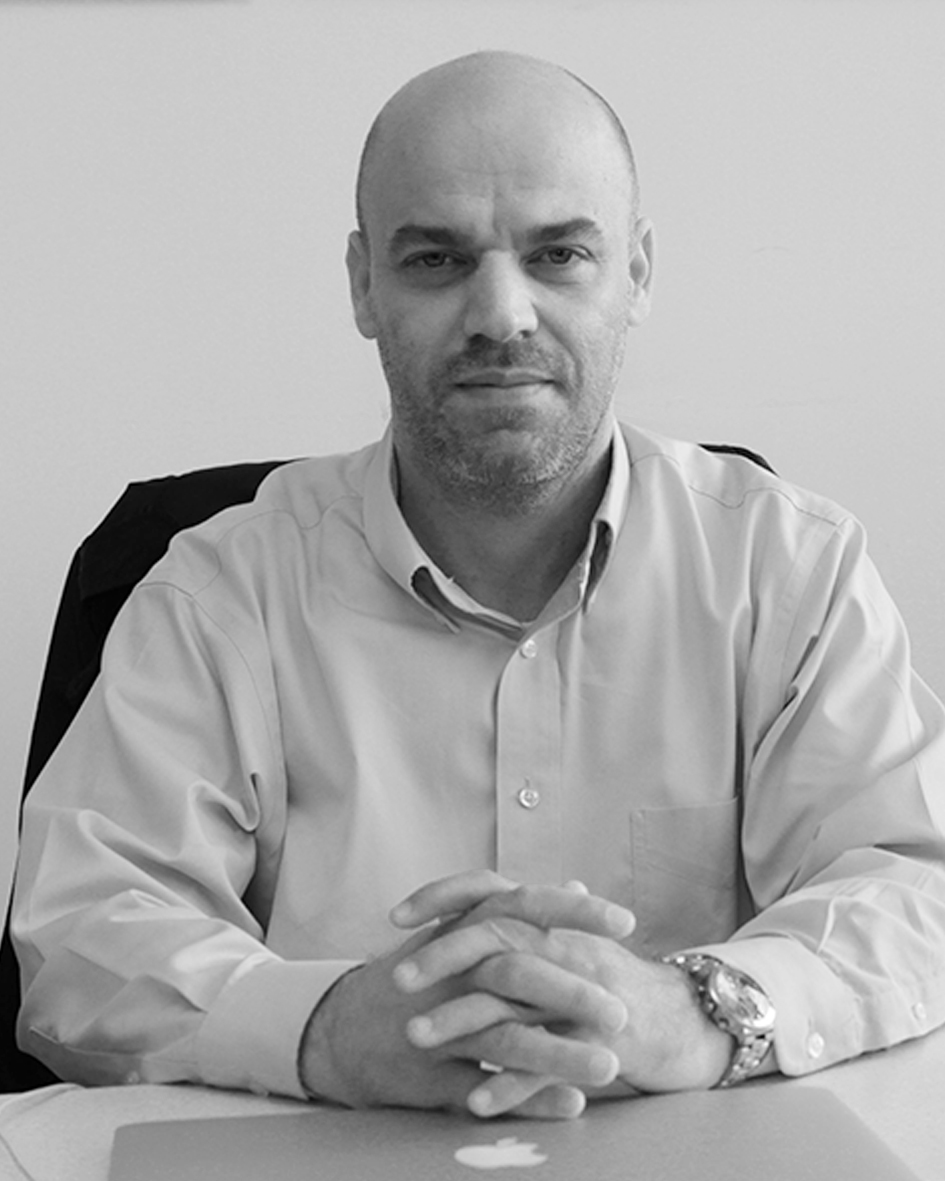 Dritan SHUTINA PhD is the Executive Director of Co-PLAN, the Institute for Habitat Development, since 2005, which he co-funded back in 1995. He is also one of the founders of Polis University, the International School of Architecture and Urban Development Policies, where he teaches strategic planning. He graduated in Civil Engineering and furthered his postgraduate studies in Public Policy, Land and Building Valuation, Urban and City Development, both in European and American institutions. He has also completed his doctoral studies in the field of architecture and urban planning. Institutional and Governance Expert, with over 20 years of experience in matters of governance, strategic planning, participatory processes, and regional development. Extensive experience in the capacity of Regional Development and Governance Expert in projects such as the Regional Development Program, and Integrated Support for Decentralization. Collaborated with numerous donor funded programs / projects (both in Albania and the wider region) including with the EU, the World Bank, Austrian Development Agency, Swiss development Cooperation, USAID, the Dutch Government, etc.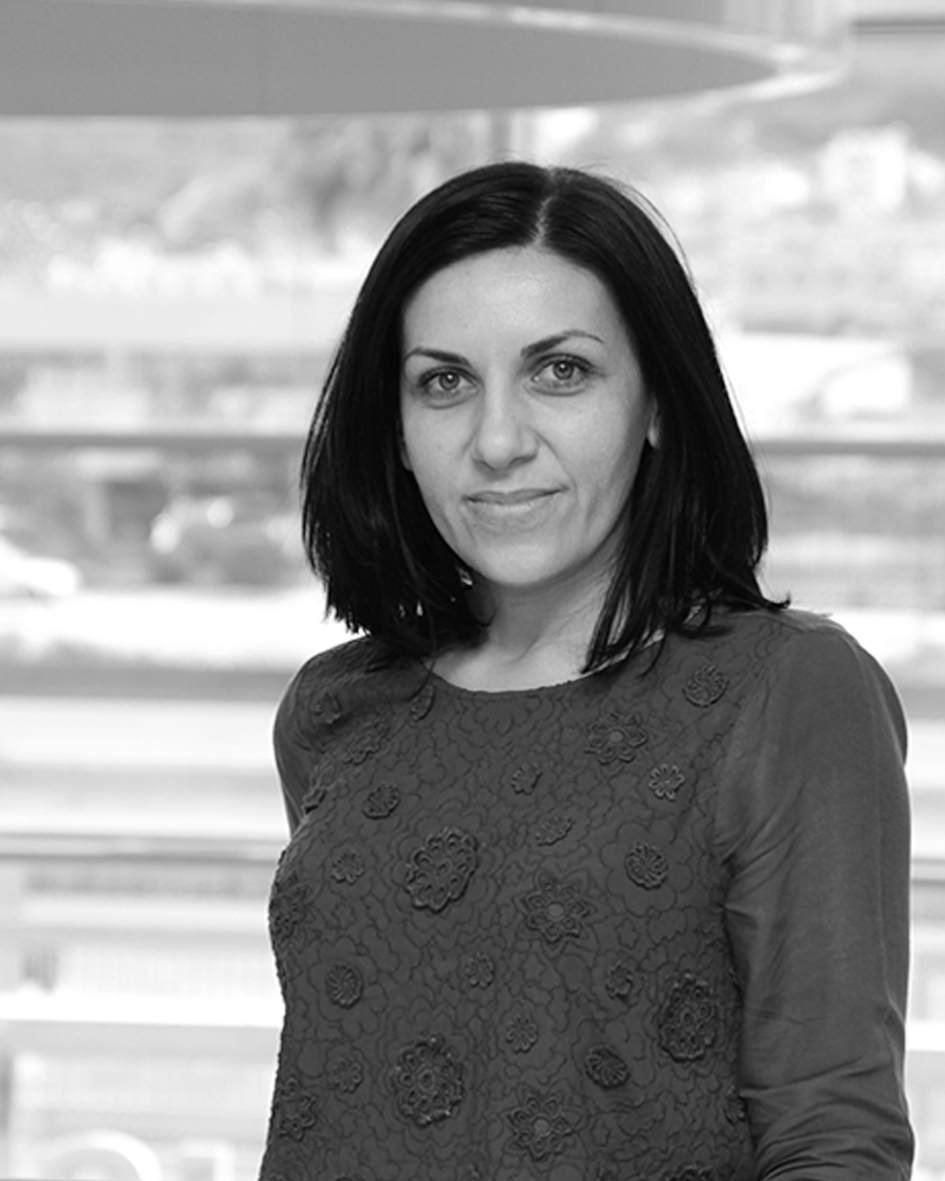 Anila BEJKO is an Expert in Public Finances and Urban Management, PhD candidate on Urban Development Policies. Strong Urban Management, Governance and Public Finance background, all by education and experience. Contribute in policymaking and policy dialogue for Territorial Administrative Reform, Decentralization and Fiscal Decentralization issues, Municipal Finance Management practices, etc. Management and expertise in projects for preparing strategic development plans, urban regulatory plans, mid-term budgeting programs, capital investment plans, land management instruments and feasibility studies. Vast experience with Public Private Partnerships, Land Management, Infrastructure Development & Rehabilitation and Cost Controlling of projects. Academic qualifications also include Second Level Master in Business Administration and postgraduate studies in Public Finance, Intergovernmental Fiscal Relations & Local Financial Management, and Informal Settlement Regularization & Land Management. Mrs. Gjika is Head of Local and Regional Governance Unit in Co-PLAN and Lecture at POLIS University.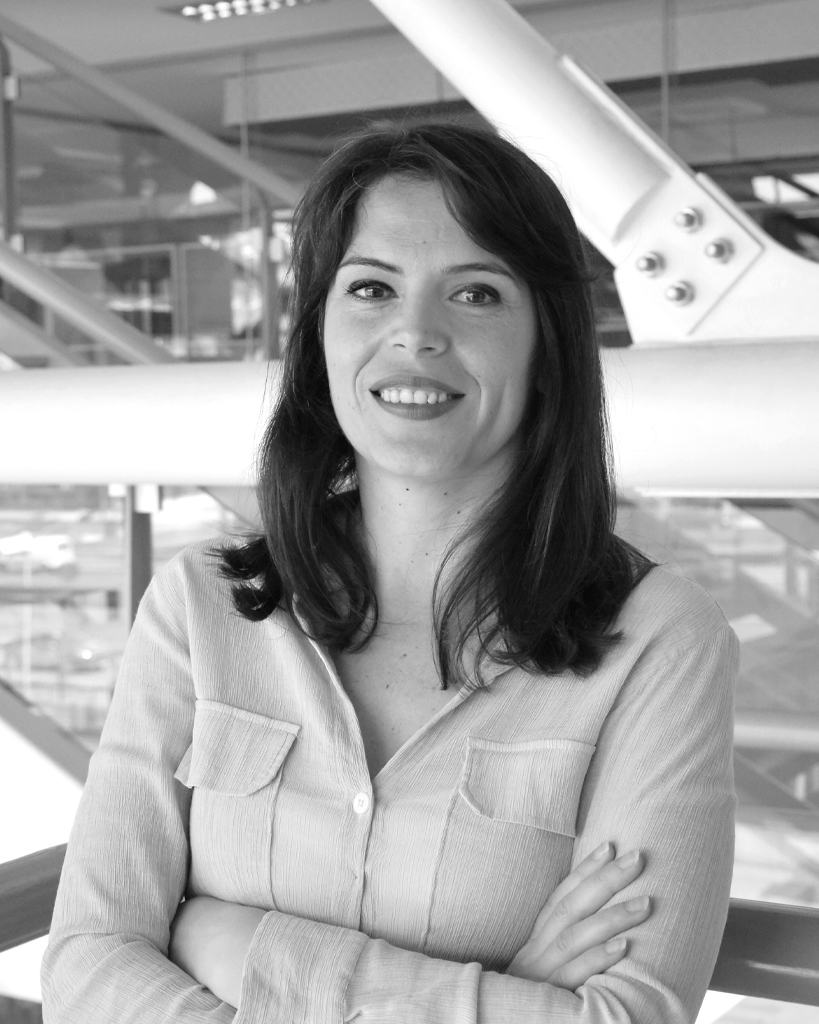 Ogerta GJIKNURI is part of Co-PLAN since 2010, as a finance management expert. She assists in the financial policy development of the organization and is engaged in training on financial management for NPO's and private parties. She is the core support of Co-PLAN in maintaining an efficient financial system, an adequate internal financial monitoring and reporting system, as well as a transparent internal auditing system for projects. Ogerta has also actively been included in the financial planning and management of EU-funded projects, like 'Developing and Adapting Professional Programs for Energy Efficiency in the Western Balkans', 'Development of the ENV.net in West Balkan and Turkey; 'City for Citizens, Citizens for City'; 'Traffic Safety Cultures and the Safe Systems Approach – Towards a Cultural Change Research and Innovation Agenda for Road Safety', etc.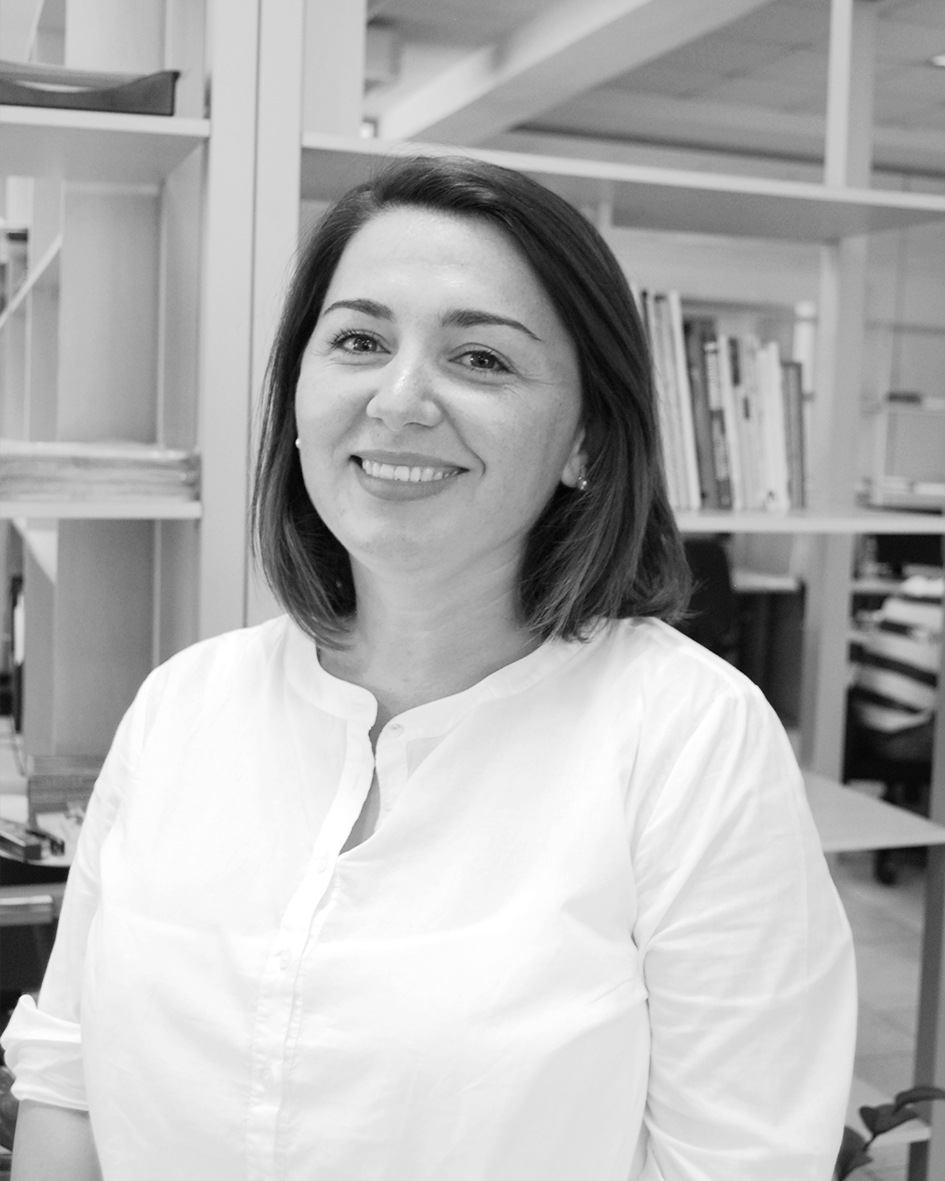 Aida CIRO PhD., a professional in the field of communication and tourism development with 15 years of diverse experience and published scientific articles. Key areas of expertise include: conception, writing and project management; planning, drafting and reviewing communication strategies and plans; development of the tourism sector, activism and community mobilization, etc.
Long-standing and successful experience in project acquisition and management at local and regional level for most donor and development agencies operating in Albania, including: European Commission, World Bank, USAID, Swiss Development Cooperation, Swedish Agency for International Cooperation and Development, Embassy of USA in Tirana, IADSA, Open Society Institute, Dutch Government, etc.
Holds the title of Doctor of Science for models of sustainable tourism development, graduated from the International Doctorate Program in Architecture and Urban Planning, from the University of Ferrara and POLIS University. University of Lincoln (UK) Alumni – Journalism (BA), University of Kingston upon Hull Alumni (UK) – Security and Strategic Studies (MA) and Jönköping International Business School Alumni (Sweden) – Logistics International and Production Chain Management.
Founder of the National Day of Activism #NAD – held every October 22, in collaboration with the American Embassy in Tirana. Founder of the tourism development promotional campaign #ejanëgramsh. Member of the Western Balkan Network for Territorial Governance.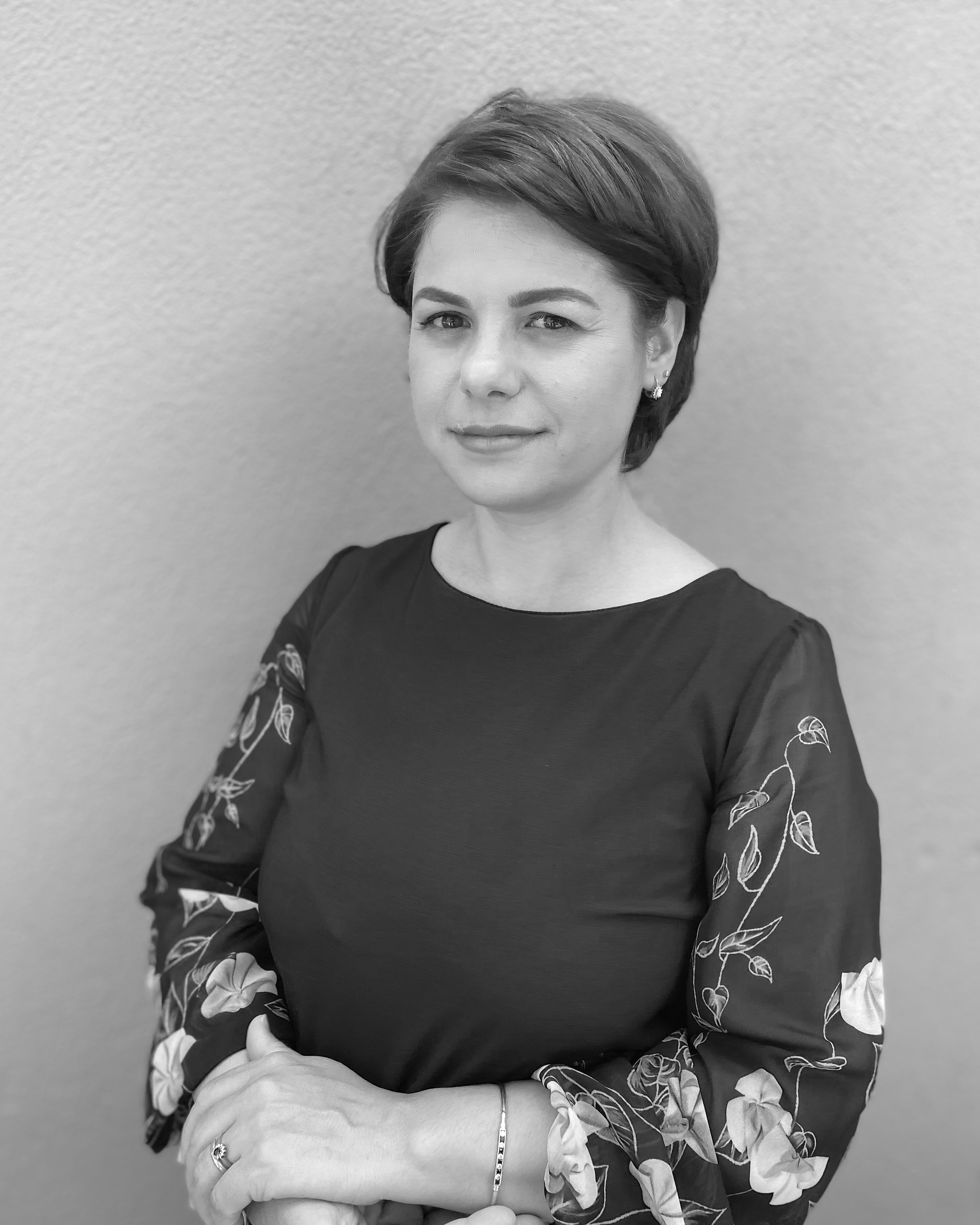 Merita Toska, PhD., is an economist with more than 14 years of experience in economic development and issues related to public financial management. After almost 8 years of experience in the Bank of Albania, she joined Co-PLAN, Institute for Habitat Development, in 2015 as an Expert for Economic Development and Finances. Over the years, she has been engaged in more than 35 projects as a team leader and expert on economic development, public financial management, mid-term budgeting and capital investment planning, public-private partnerships, economic and financial feasibility studies, business plans and costing of public services. Ms. Toska has extensive experience designing training curricula and delivery in public financial management (municipal finances, mid-term budgeting, strategic planning linked to capital investment planning), feasibility studies, CBAs and public-private partnerships. In addition, she is actively engaged in scientific and applied research, materialized in authored and co-authored research papers, policy papers and other documents. Ms. Toska is a full-time lecturer at POLIS University in Albania since 2015.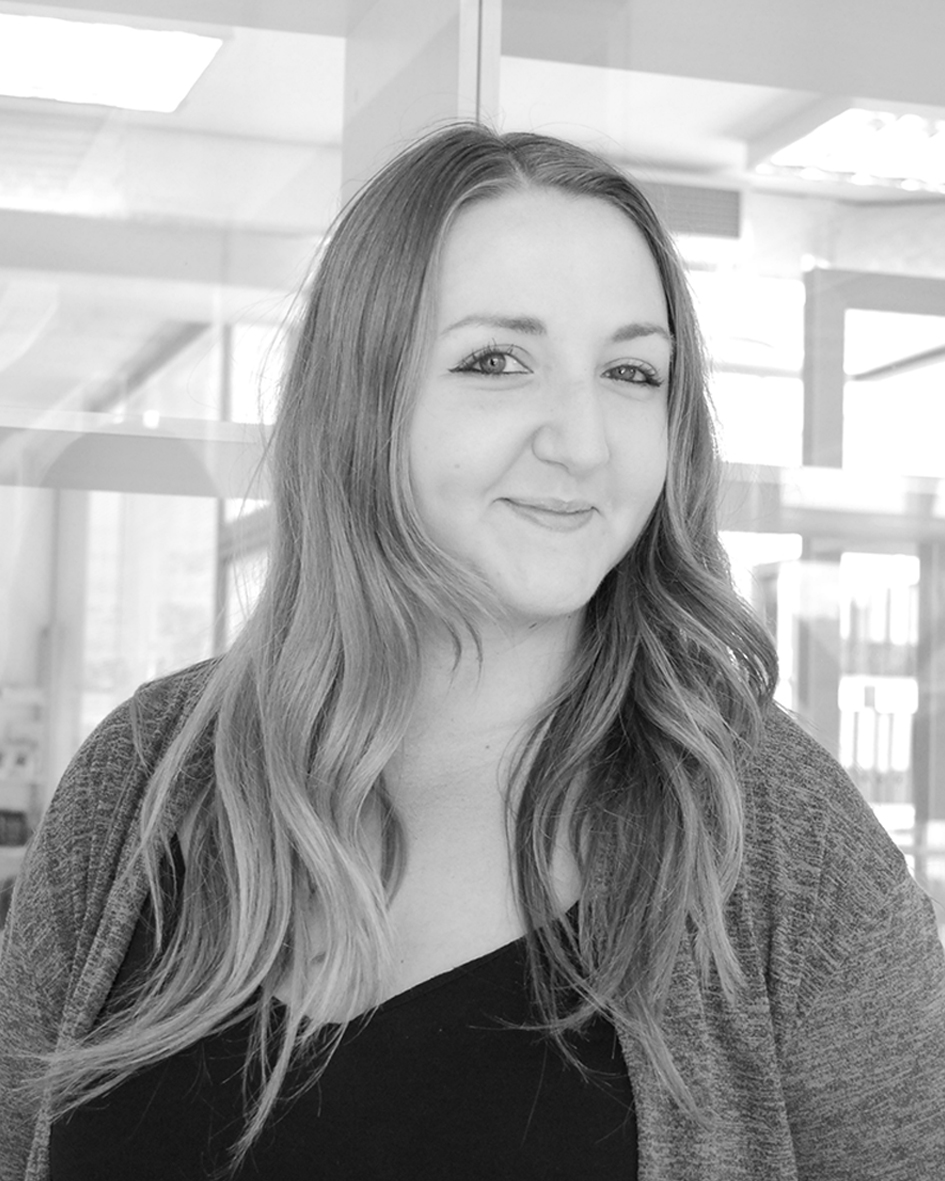 Kejt DHRAMI (PhD) is a spatial planning and regional development expert at Co-PLAN, and lecturer at Polis University. She completed her doctoral studies in 2020, in the IDAUP (Polis / Ferrara) program, focusing on the relationship between spatial typologies, urban morphology and land development indicators. Kejt has over 8 years of work experience in research, project acquisition, as well as project implementation and management for regional, local and sectoral planning, drafting general local plans, designing regional development programs, disaster risk reduction plans, social housing plans, detailed local plans, territorial development strategies, etc. Her skills extend to GIS database systems management and operationalization. Kejt has managed several initiatives / activities within international projects, funded by USAID, World Bank, IADSA, UNDP, etc., as well as Horizon 2020 and Horizon Europe projects. Currently, Kejt is Head of the Territorial Governance and Spatial Planning Unit at Co-PLAN.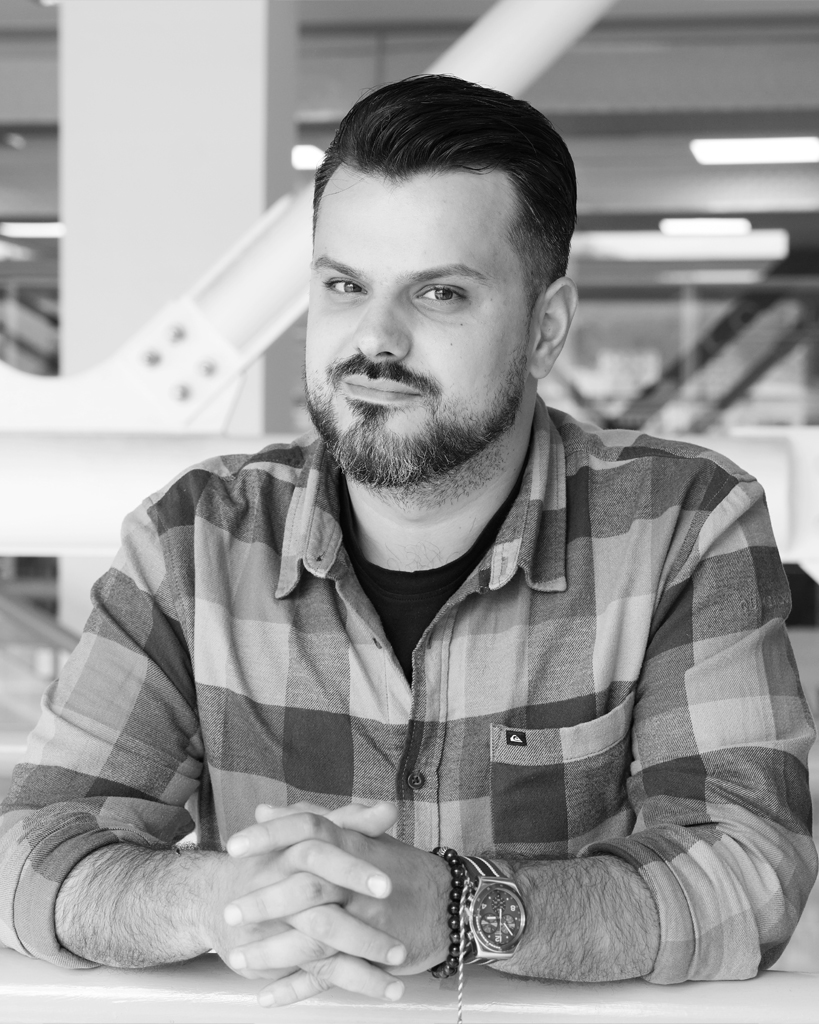 Rodion GJOKA, a qualified Environmental Expert, leading the Urban Environmental Management Unit at Co-PLAN Institute for Habitat Development. Over 6 Years of extensive experience in development works, projects, studies, programs and environmental policies as well in environmental evaluation and analysis. Involved in early career with social inclusion, non-formal education and sustainability to continue with regional and local development with a vast focus on infrastructure development of waste management, water supply, wastewater, public lightning, energy efficiency, environmental protection, historical and archaeological legacy protection, helping civil society in raising their knowledge and capacities, campaign development, evaluation methodologies and techniques, grant evaluation and management, research methods and data analysis, reporting and resource management.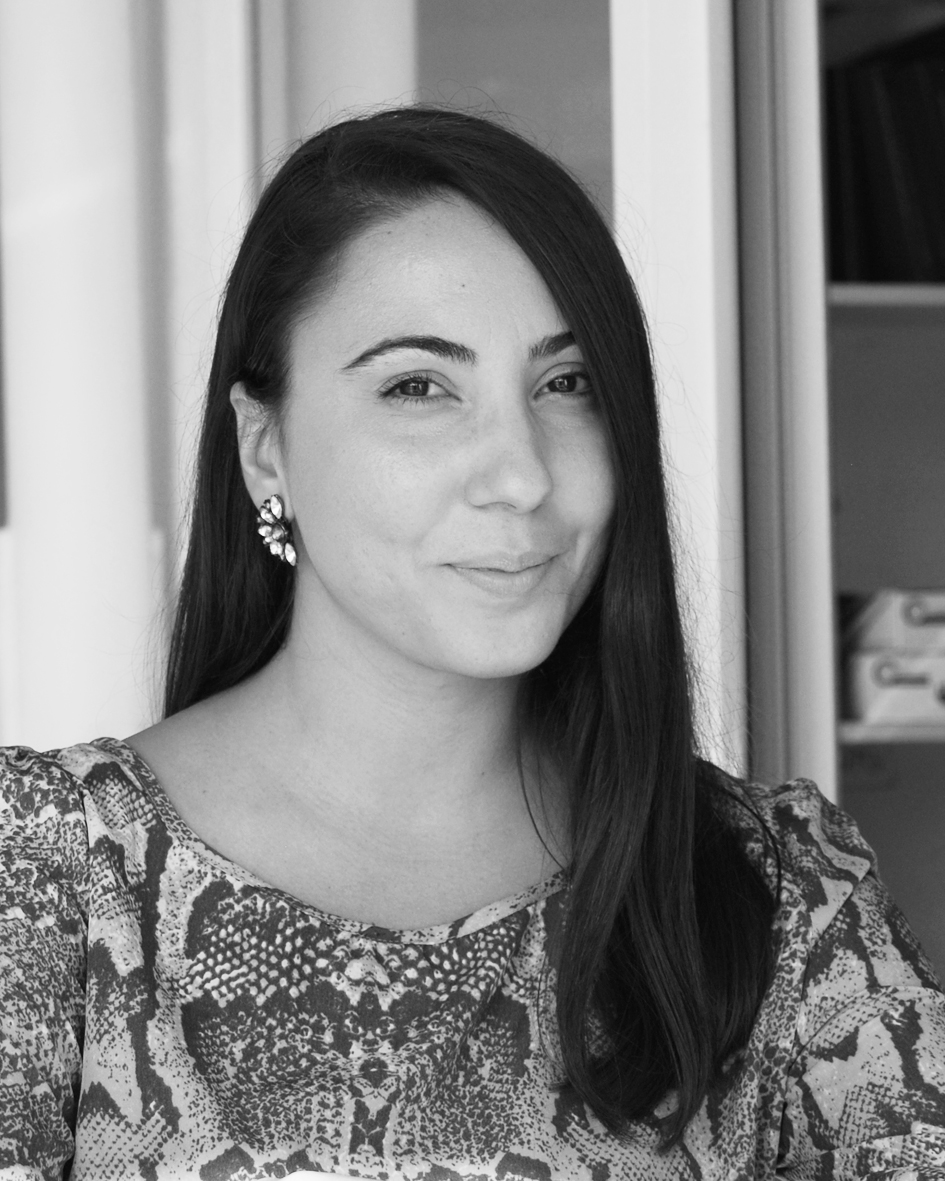 Fiona IMAMI is an Urban Planner, working for Co-PLAN, since 2014. Holds a master degree in Housing and Land Management, and a Msc. in Urban Planning and Management, both from Polis University. Currently involved as Local Expert on Regional Development, in Regional Development Program in Albania. Her prior experiences include: technical expertise in assessing economic development situations, analysing territorial issues, and compiling of strategies as part of the team developing eight General Local Territorial Plans for Albanian Municipalities. She is a part time lecturer at POLIS University. Co-authored numerous publications including: "Technical Manual for Planning and Territorial Development" (2015) , "Development Strategy for the territory of Lushnja Municipality" (2016), "Designation of the Development Regions of Albania" (2015), "General Local Territorial Plan of Mat Municipality" (2017) etc.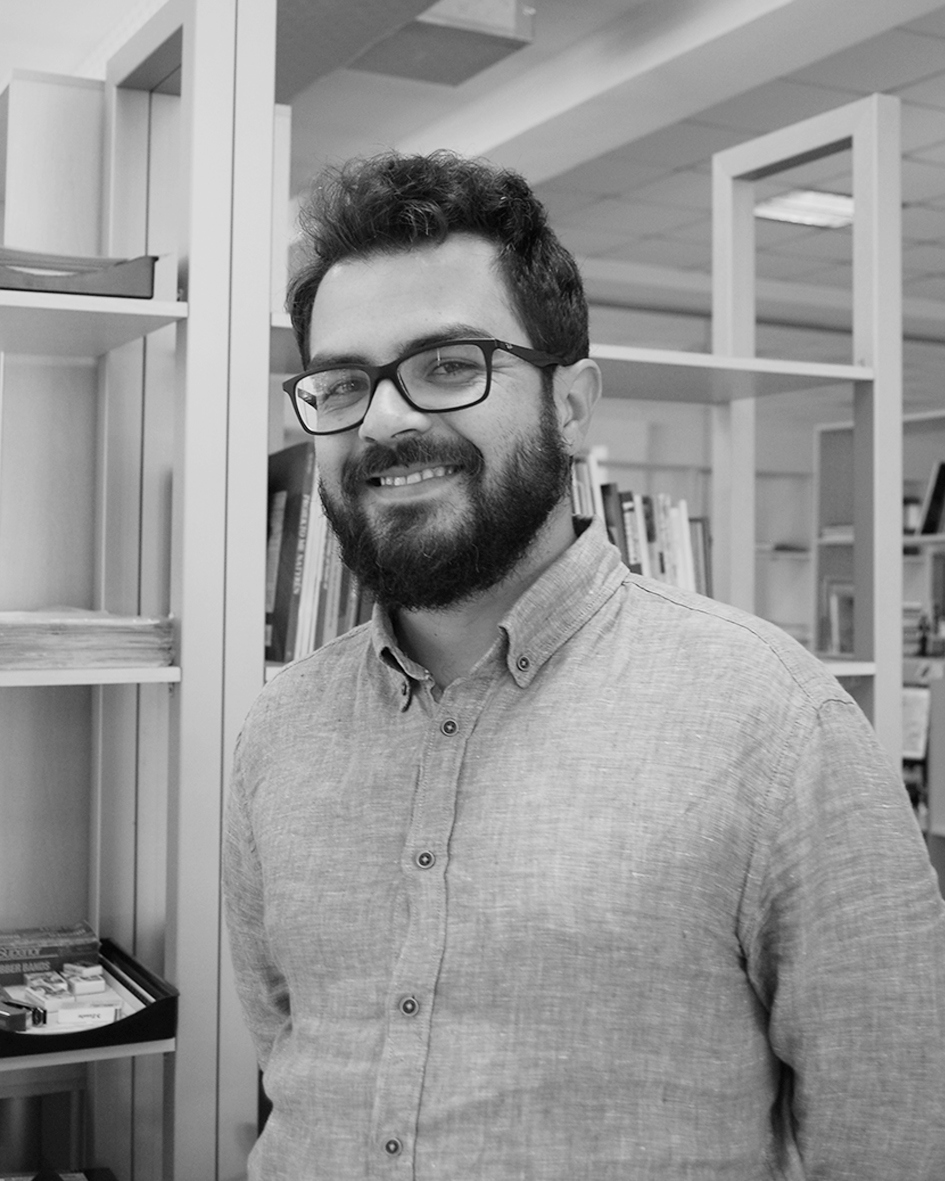 Ledio ALLKJA (PhD) is a spatial and urban planning expert. He has been working at Co-Plan since 2017 in the Territorial Governance and Planning Department. He conducted his bachelor studies (2011) at the University of West of England in Bristol on Property Development and Planning. Afterwards, continued his master at Radboud University Nijmegen on European Spatial and Environmental Planning (2012), and his PhD on Europeanization of Spatial Planning Systems at the Vienna University of Technology (2020). Since 2012 he has worked also at POLIS University as a lecturer and researcher. His work experience include preparation of general local territorial plans (Zagoria, Krume, Sarande, Shkoder, Mat), preparation of the General National Territorial Plan for Albania, the Integrated Cross Sectorial Plan for the Tirana-Durres area. At Co-PLAN he has been involved in different key projects in the areas of Urban Development and Management (PLGP), Disaster Risk Reduction and adaptive planning, housing etc. He has over 8 years of work experience in research, project writing, project implementation and project management.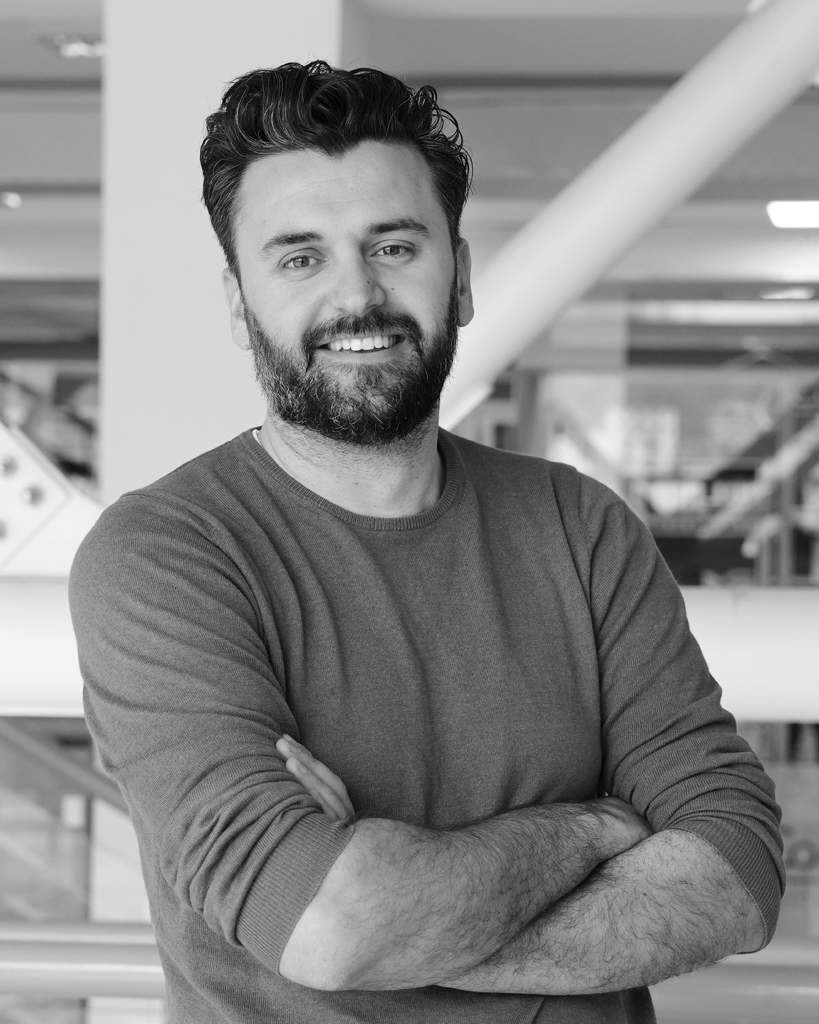 Imeldi SOKOLI is an Urban Planner at Co-PLAN, Institute for Habitat Development, since 2015. Mainly his work experience consists of drafting the documents of Local General Plans of Elbasan, Fier, Kucova, Lushnja, Berat and Mat Municipalities in Albania. Mr. Sokoli is graduated in 2014, at the level of Master of Science degree, in Urban Planning and Management with excellent results in Polis University in Tirana, Albania. Graduated with the diploma thesis: Drafting a spatial vision for the cross-border region of Shkodra- Podgorica and the surrounding areas of the Shkodra Lake, through the Cross-border Cooperation Instrument.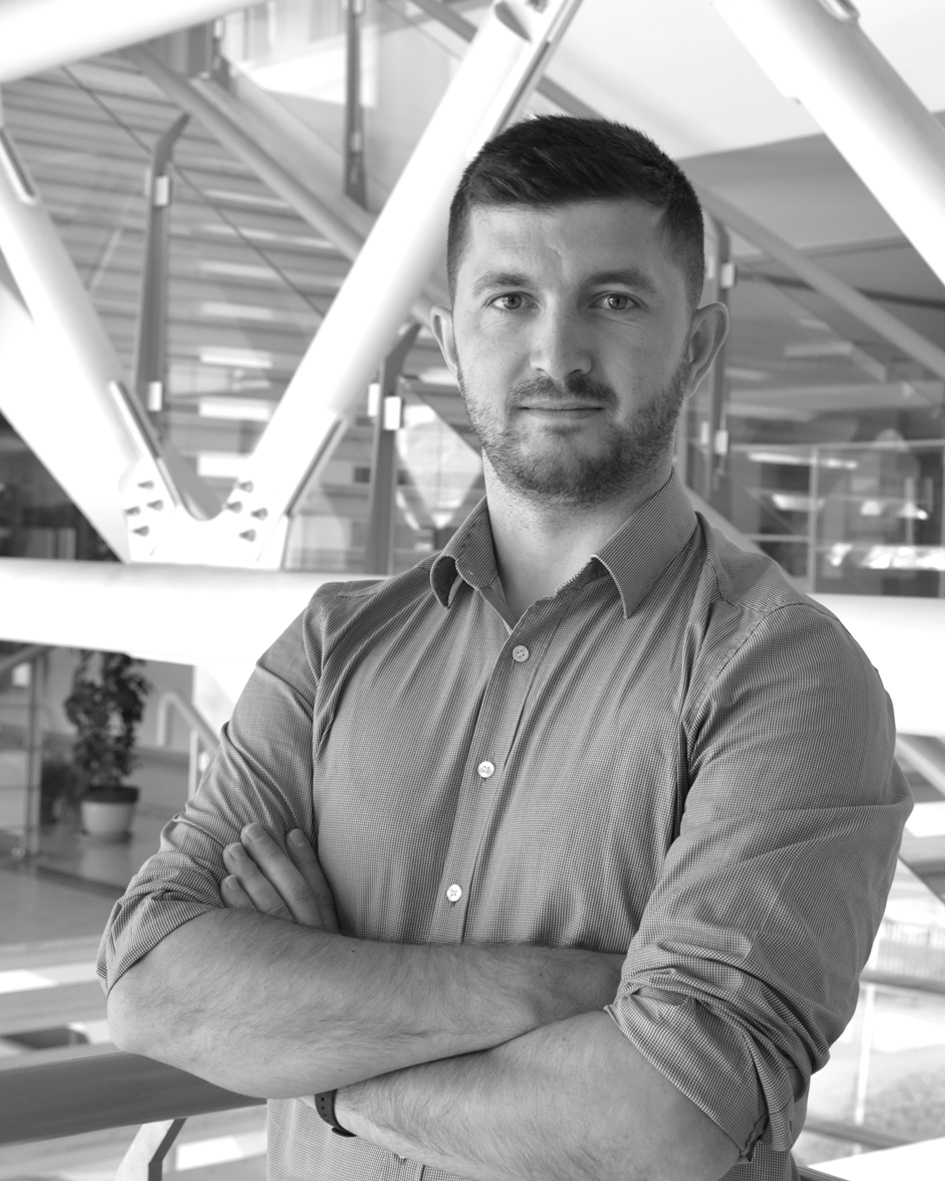 Elvis NDREKA is an Environmental Engineer, graduated from the Polytechnic University of Tirana and works as an Environmental Expert at the Environment Unit in Co-PLAN. His experience consists of over 8 years of working in several fields related to the public sector, construction sector and nonprofit organizations which are very active within country. During this period, he has been involved in local planning and management developments, in addition he has taken part in a numerous dynamic developments in the fields of infrastructure as well as civil and industrial construction and environment, engaging in water supply projects, civil and industrial construction by conducting technical expertise, analytical, environmental and energy assessment and audit, project implementation consultancy and asset management for water supply. He is certified as an environmental expert, as a hvac installations project designer and auditor of energy systems.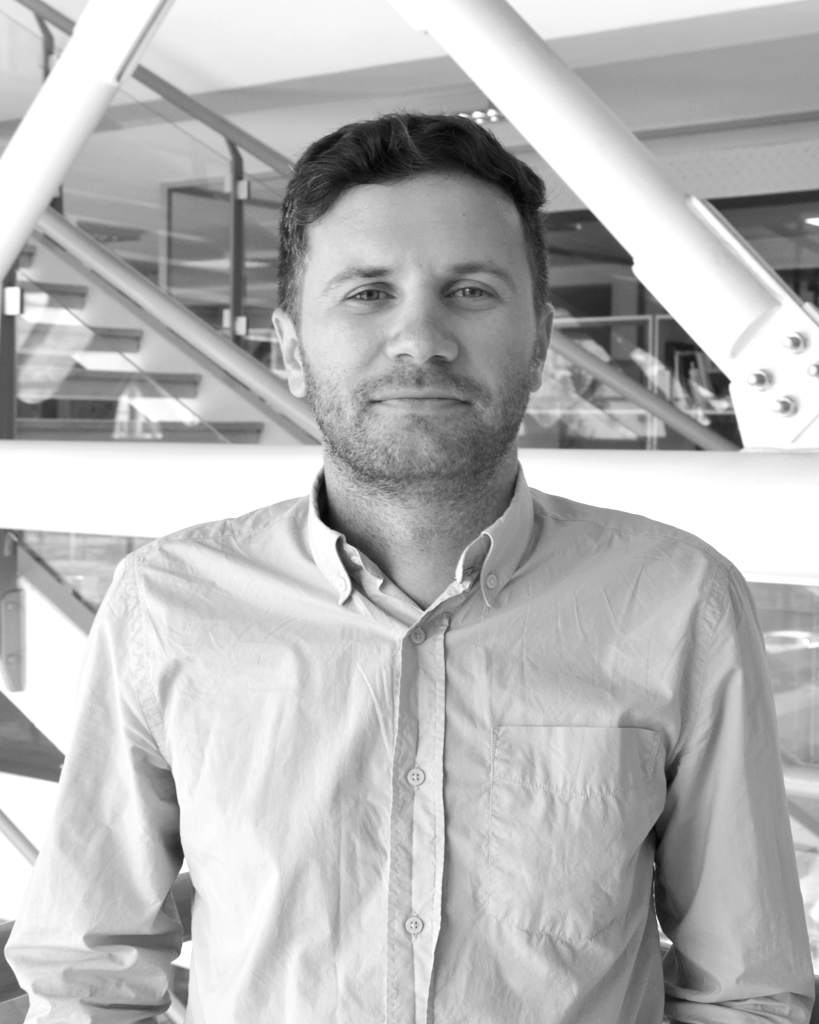 Erni KOCANI is an environmental expert at Co-PLAN. He has a BSc in Environmental Systems, and a MPS in Spatial Planning and GIS Applications, Polis University, Faculty of Urban Planning and Environment Management, Tirana, Albania, in collaboration with IHS/Erasmus University, Rotterdam, Netherlands. Kocani has more than 4 years of work experience in environmental and urban development field, implementing projects focusing on sustainable development and better management of environmental resources. He worked with various local and international teams, as he has been involved in the implementation of several projects funded by various donors such as the GIZ, UNEP, EPTISA, EU. Also he has a broad experience on organising and delivering trainings, design awareness raising campaigns, data processing and assessment, monitoring of public service delivery, marine litter management, waste management legislation, project management etc. Kocani has specific experience in the regions such as Albania and Kosovo.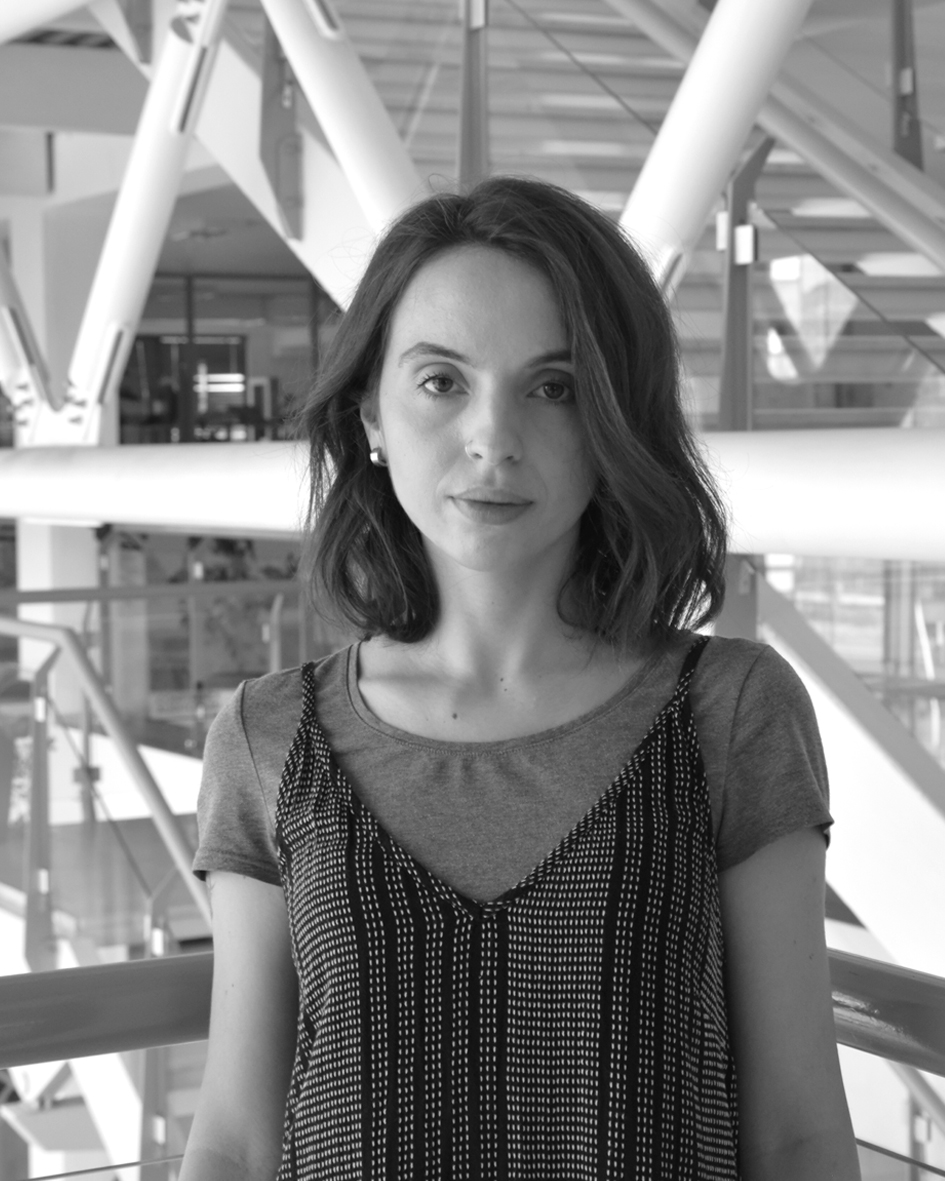 Klesta GALANXHI offers extensive experience in diverse projects, her focus being Design and Photography. She is fluent in visual content creation, graphic and digital design, video content for promotional and non-promotional projects for offline channels and online such as social media and web. Klesta joined the Co-PLAN team in 2020 as a member of the Communication Department. She currently holds the role of Multimedia Expert and is responsible for the creation of visual content. Klesta began her professional career at the University of Albania as a part-time lecturer in the Design Department. Later she worked at well-known Video and Advertising Companies , TV post-production, online magazines as a graphic designer ecc. Klesta has a Master's Degree and a Bachelor Degree from the University of Arts, Tirana, for Multimedia and Visual Art.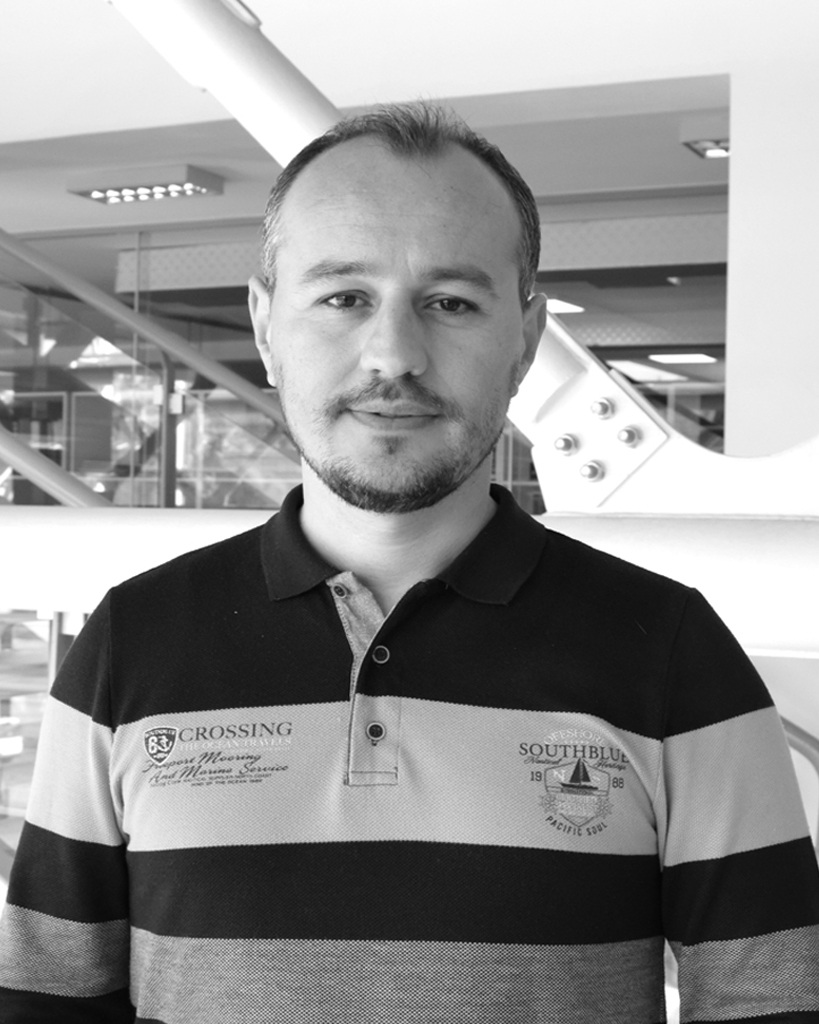 Besmir GEZIQI is a risk assessment expert at Co-PLAN, Institute for Habitat Development. He holds a bachelor's degree in environmental studies and a professional master's degree in Natural Disaster Risk Management and Fire Protection in Civil Engineering (Erasmus + K-FORCE Knowledge for Resilient society (K-FORCE) program). For more than seven years, his professional working experience includes the field of environmental management and HSE related issues in various sectors of the economy, such as the cement processing industry and the construction sector. His areas of interest are environmental, health and safety issues, sustainable development and the green economy. He is qualified as an internal auditor in ISO and NEBOSH standards. He has also participated in several trainings, conferences and exchange programs abroad.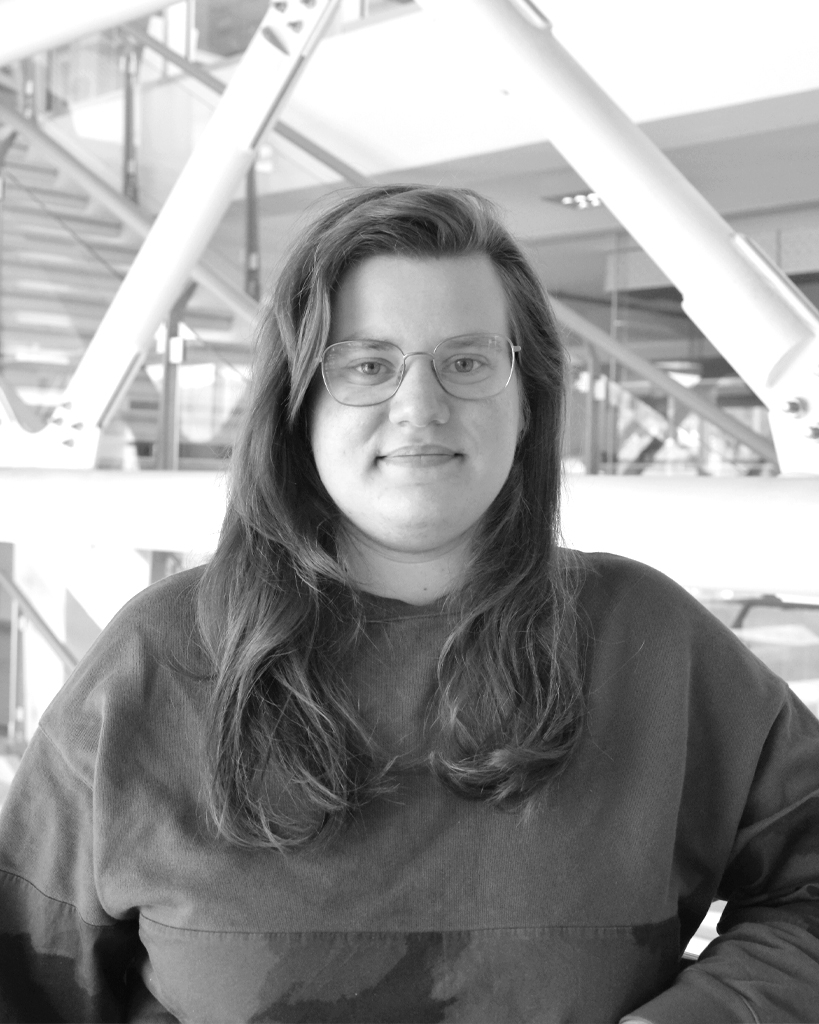 Rea MUKA is a Junior GIS and Planning Expert at Co-PLAN, Institute for Habitat Development. She graduated in Urban Planning and Management at Polis University in September 2020. Her diploma thesis focused on "The co-existence of urban cultural heritage with future developments in the city of Tirana through Financial Instruments of Land Development", which explored alternative financial ways to preserve urban heritage in cities. During her academic years she has been often involved in different workshops and projects, including the widely renown "Green Lungs for our cities" project, that focused in helping municipalities assess the benefits of adopting urban greening. As a young and enthusiastic planner, she is ready to explore new methods and engage in new projects as part of the Co-PLAN.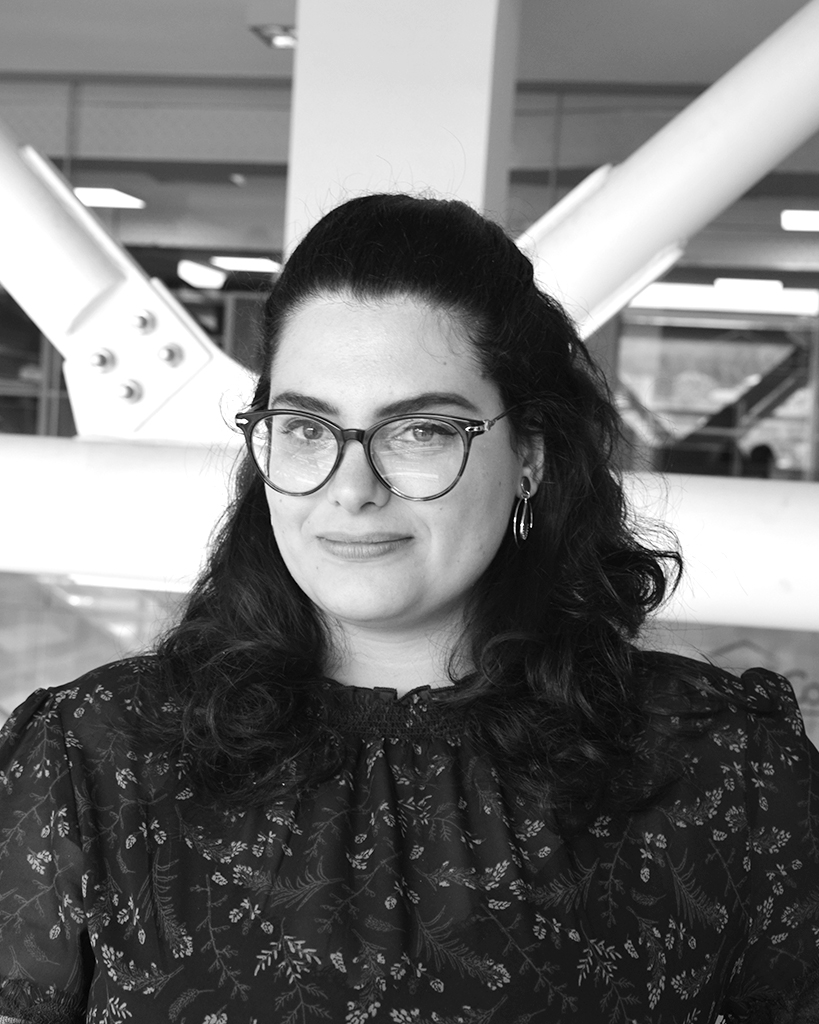 Androniqi NINI is a Project / Finance Assistant at Co-PLAN, Institute for Habitat Development. As a young professional she assists in the internal operation of the organization, management and documentary progress of projects, review of financial reports, etc.  Academic qualifications in addition to studies in the field of Finance-Accounting, include postgraduate studies in Master of Science in "Insurance Industry and Risk Management". Professional experience is focused on the private sector mainly in accounts and financial statements, financial reconciling with third parties, the internal reporting system with the fiscal one, etc. Androniqi has also been active in conferences organized for young economists with the publication of papers entitled "Wealth generation: The financial Challenges of Generation Y", and "Challenges for the sustainable development of the Albanian economy and prospects for its integration into the EU ".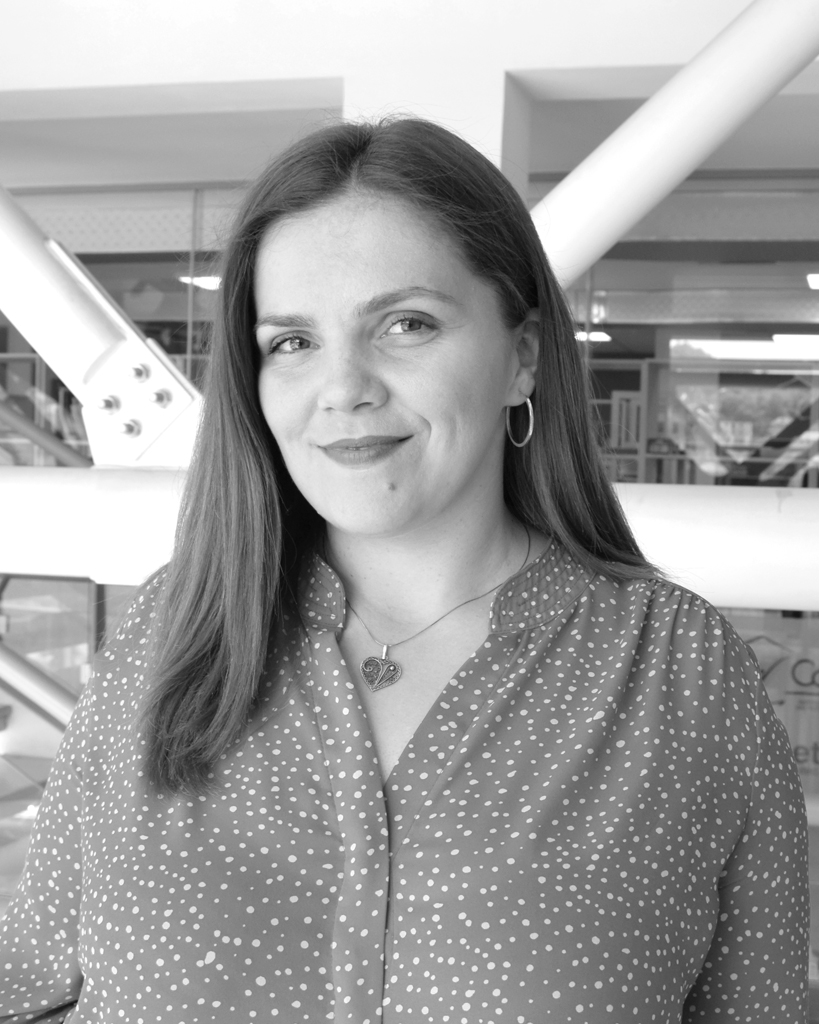 Rudina PASHOLLI has been working in the civil society for ten years, she was engaged in many projects in the area of youth, culture, gender issues in rural and urban communities, human rights and prevention of violent extremism. She was involved in preparation of the Local Gender Equality Plans, public awareness and educational activities, as well as in gender analysis of local policies and budgets in many communities in North Macedonia. In the role of project manager and coordinator, Rudina led numerous projects funded by significant donors in the country and region such as the British Embassy in Skopje, Embassy of the Kingdom of the Netherlands, GCERF, Institute for Strategic Dialogue, EU, USAID and similar. Since March 2021 she is a Mentor of the International Training Program "Human Rights Based Approach" conducted by the Swedish International Centre for Local Democracy, based in Visby, Sweden. Rudina holds a BA in International Relations and Diplomacy and she is a certified facilitator of MoviEQ Workshops by IOM, and OSCE LIVE (Leaders against Intolerance and Violent Extremism) trainer.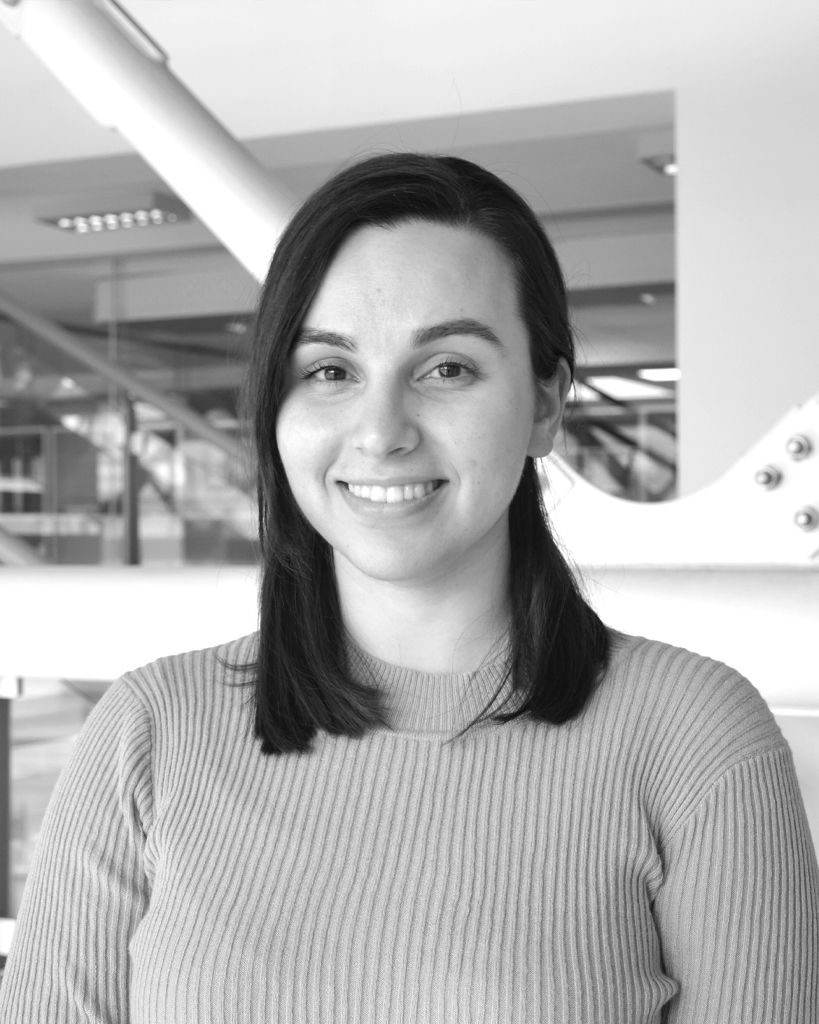 Enkela PORO is a project assistant at Co-PLAN, Institute for Habitat Development in the communications department. She has more than five years of experience in the communications field and has previously taken various roles in communication projects, such as a facilitator, team leader and vice-president of a student organization, while effectively coordinating her selected team in various capacities.
Enkela holds a MSc in Environmental Engineering, specializing in Water Treatment. In the environmental field, she has co-authored a paper and an article in addition to participating in various small-scale environmental projects with direct impact to local communities. She is eager to learn and engage in different projects as part of Co-PLAN.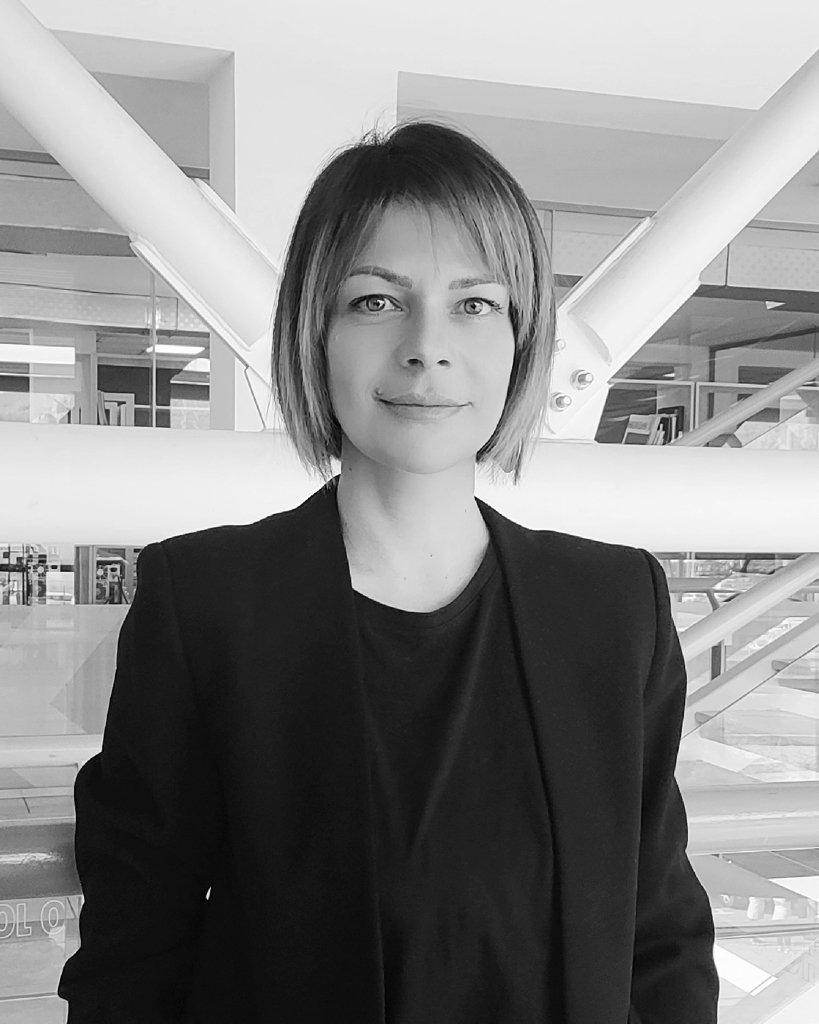 Daniela KOSTANDINI is a Communication and media expert at Co-PLAN. More than two decades of experience working in Albania's national media, where her prime time television experience stands out. She has contributed to the prestigious American media network CNN during this time, addressing matters of national and regional significance. Daniela has worked on a variety of projects as part of programs run by the US Department of State, European Union institutions, the Albanian government, and diplomatic missions. Author of numerous reports and coverage in the local and regional media.
Conceptualist, co-creator and responsible curator for scientific publications. Expert in writing, planning, developing, and carrying out advertising campaigns for various institutions. Daniela earned the title of "Journalist" after completing her Master of Science studies at the University of Tirana.
Sara KORRESHI is a Junior Environmental Expert at Co-PLAN, Institute for Habitat Development. She has an academic background in Urban Planning and Management from Polis University and has often been engaged throughout her years of study in the workshops organized during Tirana Architecture / Design Week. Sara has been part of the working group in the "100 Tourist Villages" project, by the National Territorial Planning Agency in Albania, where she further developed her skills in urban and environmental planning. She participated in the training "30 Years of Land Value Capture in Sao Paulo", by Lincoln Institute of Land Policy. Sara's other interests include sustainable development and climate change.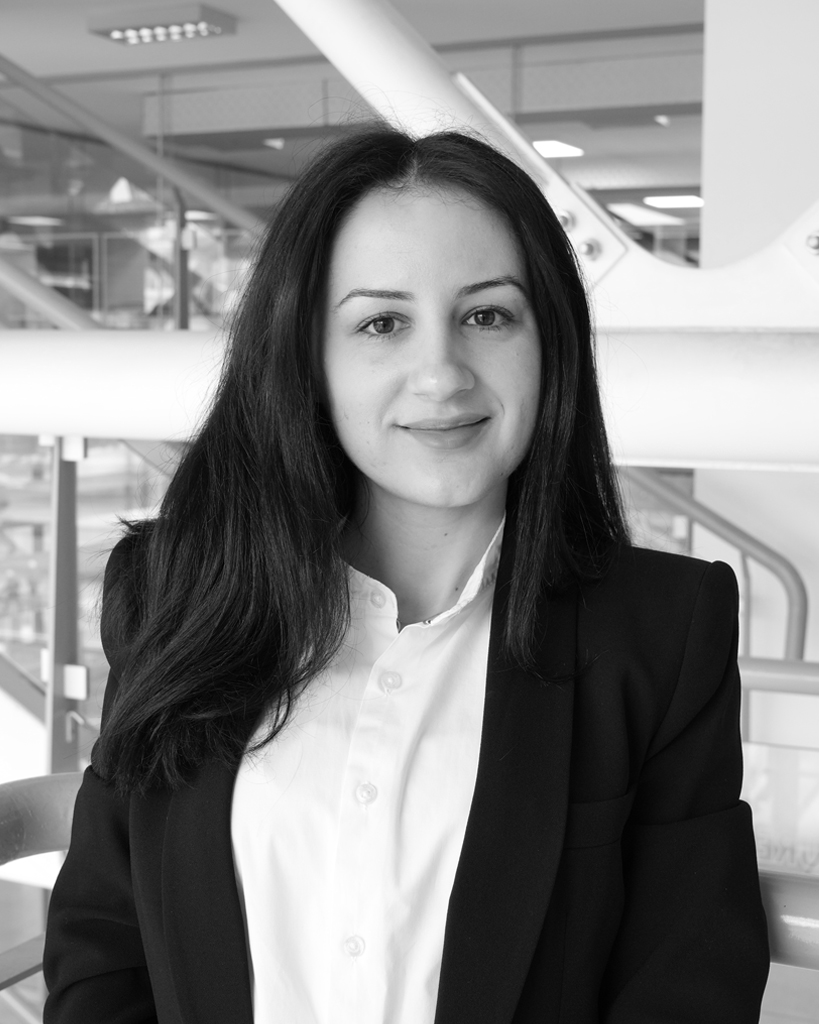 Erinda DHESKALI is a Finance Assistant at Co-PLAN, Institute for Habitat Development.  She graduated from the Public University of Tirana, in the field of Finance-Accounting. She has 7 years professional experience focusing in the private sector and the NGO sector.
During this time, Erinda has served as Finance Manager in an active national organization, working with international donors such as SIDA, European Union, etc. Her responsibilities included daily financial management, accounting and the internal reporting system with the fiscal one, as well as Financial Reporting for the projects being implemented.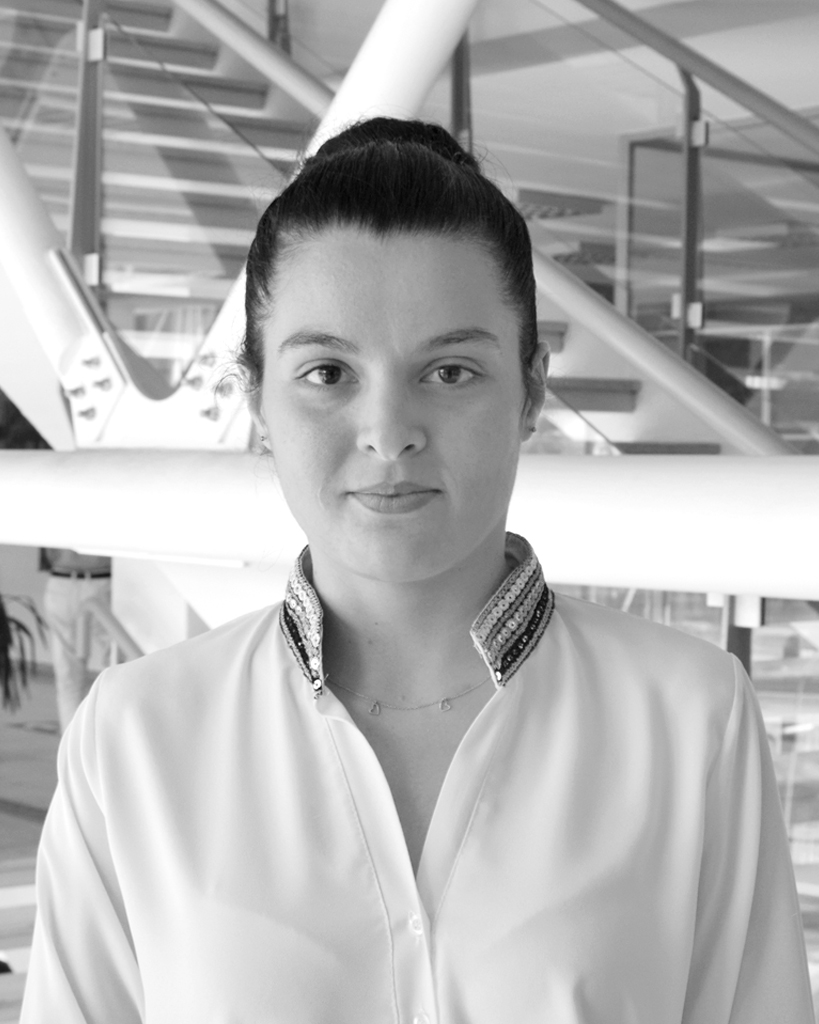 Arba BALA is an Executive Assistant at Co-PLAN, Institute for Habitat Development. She has a professional economic education with several certificates and different trainings related to economics and marketing. She has an experience of more than 6 years in the Customer Service sector.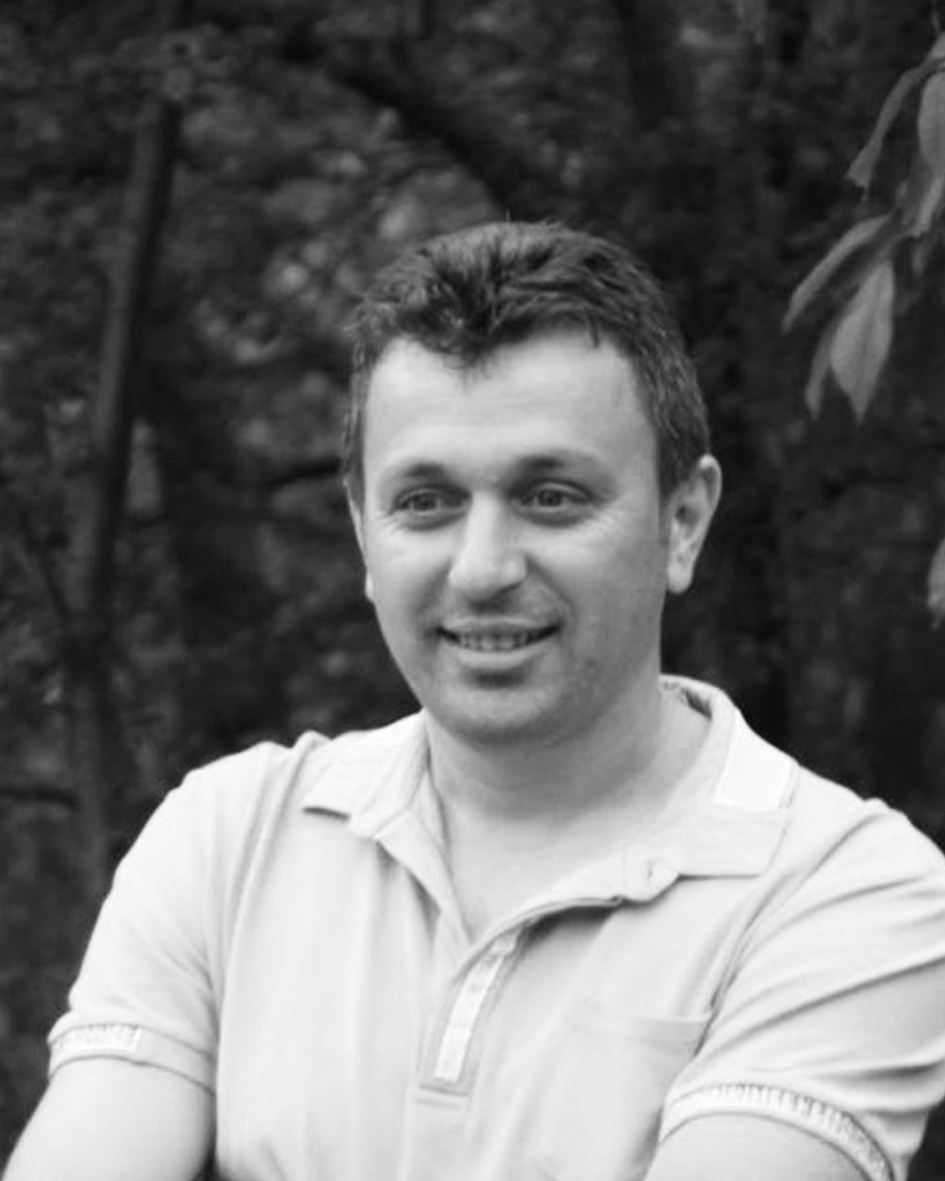 Altion QIRKO has been working in Co-PLAN as administration driver since 2008. Thanks to his long experience in Co-PLAN, he knows how to solve and manage work even in difficult situations.