Co-PLAN is run by an Executive Director, who constantly consults the Directing Board of the organization as well as with the Strategic Collaborators and Advisors. However, it is the staff who constitute the core of the organization through direct engagement in implementing various projects and achieving visible and tangible results, while the board structures work to increase collaborative networks as well as to position the organisation more effectively in the Albanian civil society. The Board is a decision-making structure composed of three members, Floreta Pirushi, Tom Passero and Ester Caco. This board is chaired by Ms. Pirushi, and makes decisions about overall organizational policies and strategies.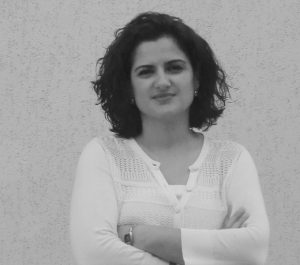 Floreta Pirushi [Head of the Board] belongs to the first generation of idealistic young experts who joined the founding group of Co-PLAN, Institute for Habitat Development in the challenge of consolidating a qualitative, professional civil society organisation. She is a lawyer by profession, and has conducted her postgraduate studies in the field of urban social matters and human resources in the Netherlands. She is qualified also in matters of institutional administration. Her professional experience includes: working for Co-PLAN particularly in community development, and later POLIS University, as well as experience with UNCHR and INSTAT projects. Since several years, she is part of the POLIS University Press team and part of the coordinating group for Tirana Architecture Week and Tirana Design Week.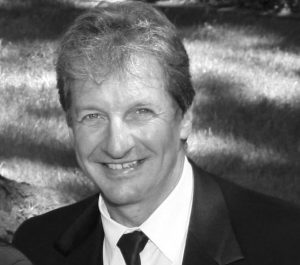 Tom Passero, Ph.D. [Board Member] is a Professor of Marketing and Supply Chain at Owens Community College in Toledo, Ohio, USA. He is also an adjunct instructor of marketing strategy for the Bowling Green State University Masters of Business Administration Program. Prior to a career in academia, Tom spent the first 15 years of his professional career as a supply chain manager for Mead, Newell-Rubbermaid, Huffy, and Ernst & Young, LLP. During his second 15 years Tom has provided customer service, leadership, teaming, and organizational development consulting services for a list of global clients that include Coca-Cola, Lockheed-Martin, and Calphalon, and more locally, Wood County Health Services, Northwest Ohio Tax Commission Association, WSOS, the City of Oregon, and the Owens Leadership Academy. He is a qualified practitioner of several assessment tools, including the Myers-Briggs Type Indicator and TRACOM Social Styles.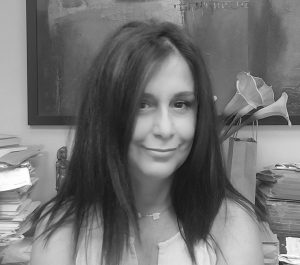 Ester Caco [Board Member] is a lawyer by qualification and experience. She was born in Tirana, where she completed her higher education, specializing in Law (1995), and worked for the Ministry of Local Government, and later for VNG International as a project manager. In 2001, Mrs. Caco and her family migrated to the United States, where she started working for the only Albanian Law Firm in New York City "Law office of Isejn Marku, PC" and later "Marku, Beno & Tsamblakos, PLLC", where she currently works as an Office Manager primarily specialised in migration related matters.