Policy followers or Policymakers II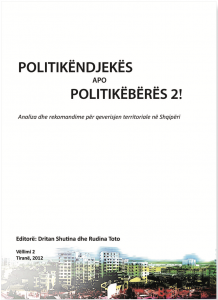 Within the framework of the "Impact in Policy Making – Research Policy Program Applied in Public Policies" project, supported by Think Tank Fund (TTF) of the Open Society Institute (OSI)  in Budapest, 2 volumes of the book were published: Policy Followers or Policy Makers. Analysis and recommendations for territorial governance in Albania.
You can download the full material here.