The City built by People (Volume 1)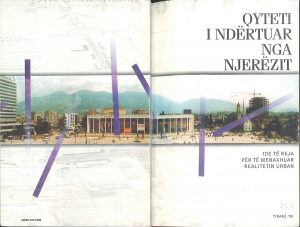 We believe this magazine will become a good guide for urban policy makers, decision-makers, professionals, NGOs and interested residents. We also believe that this magazine will help the general public, including students and local government authorities. Different articles address the urban development needs from a contemporary perspective and we hope that the remarks here will help the reader expand the horizon over the complexity of the city's behavior.
You can download the full material here.