Drafting of the Local Economic Operational Plans for the newly formed Local Government Units in Albania
Wednesday September 6th, 2017

2003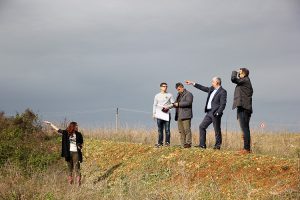 Implementation period: December 2015- 31 January 2016
Donor: UNDP
Fund: 4,288,840 ALL
Implemented in: The Municipalities of Gramsh, Belsh and Peqin
Implemented by: Co-PLAN and POLIS University
The drafting of the Local Development Operational Plans (LDOPs) for the municipalities of Gramsh, Belshit and Peqini comes as a response to the various challenges and needs of the new municipalities to integrate different action plans and to ensure the administrative and territorial cohesion of the enlarged territories following the TAR.
Some of the key tasks under this project were:
– Collection of all existing strategic planning documents and data related to new municipalities.
– Reviewing, analyzing and diagnosing the collected information;
– Preparation of the first LDOP drafts.
– Reviewing the drafts, reflecting civic interventions and preparing the official version of the LDOP.