Support to Three Local Governance Units in Mobilizing Funding for the Improvement of Housing Conditions of Roma and Egyptian Communities
Wednesday September 6th, 2017

2295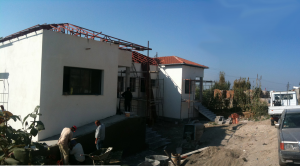 Implementation Period: 2014
Donor: Open Society Foundation for Albania (SOROS)
Fund: 19,700 USD
Implemented in: The cities of Fier, Berat, Elbasan, Albania
Implemented by: Co-PLAN
One of the new projects for 2014 was "Support to three Local Governance Units in mobilizing funding the improvement of Roma and Egyptian communities". This project aimed to support the three Local Government Units in the preparation process of proposals for improving the housing situation in these three units, under the framework of calls for proposals by the Ministry of Urban Development and Tourism in full compliance with the terms of reference.The project aimed to achieve the following objectives:
1. Supporting 3 local government units (municipalities) in the process of securing funding from central funding scheme by 2015, to improve the housing conditions of Roma and Egyptian communities;
2. Increasing the capacity of the relevant structures within these three units in the preparation of quality project proposals. Building a successful pilot practice which could serve other units in the fund raising for similar purposes;
3. Encouraging the inclusion of Roma and Egyptian communities in decision-making processes during the development of project proposals, and potentially in their implementation.