Strategic Development Plan of Dajç Commune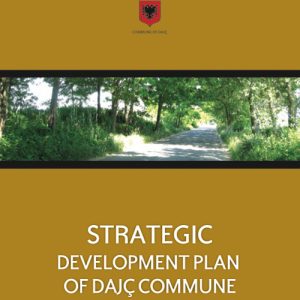 Through a detailed analysis of all aspects of the current development of Dajç Commune, such as demography, infrastructure, economic and social development, a possible development context has been identified within a 5-6 year timeframe, defining the necessary interventions in the development of agriculture and livestock in the context of consolidation of agricultural holdings, development of agro-tourism and natural river tourism, development of greenhouses and decorative trees. Meanwhile, interventions have been proposed across the range of services and infrastructures that are under the direct responsibility of the municipality administration. All these interventions are based on the existing financial and human resources of the Municipality as well as the prospect of developing its internal capacities.
You can download the full material here.