Strategic Development Plan of Gur i Zi Commune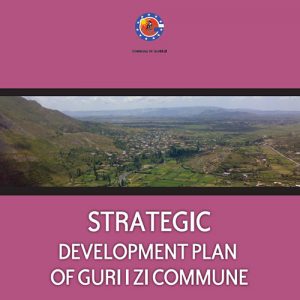 The document contains a careful assessment of all current development elements of the Gur i Zi Commune focusing on its economic aspect, demographics, territorial specific organization etc. in order to identify all those positive elements that may affect potentially in the future development of this Local Unit. In the following, the document proposes necessary measures for the territorial re-evaluation of the Municipality and more specifically on improving the relations between urban and rural areas; proposals for the development of agricultural farms, for the development of historical and lake tourism etc. Measures are also proposed to improve services, the overall network of physical and social infrastructures as well as the technical institutional capacities of the Municipality for successfully addressing the implementation of the Strategy's interventions and proposals.
You can download the full material here.