Solid Waste Component: Develop inter-LGU model based on practices in the area of Malësia e Madhe
Wednesday September 6th, 2017

2292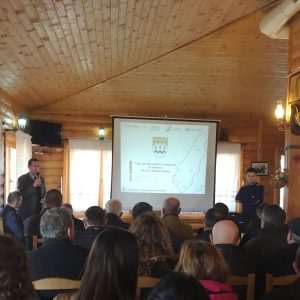 Decentralization and Local Development Program
Implementation Period: 2014 – 2015
Donor: HELVETAS SWISS INTERCOOPERATION Albania – (dldp)
Fund: 16,404 EUR
Implemented in: Malësia e Madhe
Implemented by: Co-PLAN and Metro_POLIS shpk, Architecture and Planning Studio
"Develop inter-LGU model based on practices in the area of Malësia e Madhe" aims to improve the waste management service in the area of Malësia e Madhe in line with the national legislation and policy. The project has been designed for a 1-year-implementation-period, meaning that the expected results will be fulfilled with the given time frame.
In more specific terms and objectives, this project aims to:
1. Establish an integrated and effective waste collection/ transportation scheme, where citizen raise waste collection coverage by a minimum of 20%; assess waste disposal condition and foresee improvement measures;
2. Prepare and share with City Council members a methodology and steps for the formation and function of inter-LGU cooperation;
3. Develop an effective billing and collection system based on cost & tariff model;
4. Apply the proposed waste standards and bench-marking procedure.
Some of the main expected results of this project are:
An Inter-LGU Agreement for the delivery of the solid waste management service.
The development of a billing and collection system in line with proposed Cost& Tariff model, including a strategy how to bill and communicate tariffs to consumers and enforce their collection.
Development of training materials for conducting effective and qualitative awareness campaign (PPTs).
Adopted Pilot Model for Standards and Bench-marking, incorporated into technical specifications (waste collection delivery contract).
A guideline for organization of inter-LGU cooperation in waste management sector; A preliminary Impact Assessment Report for the Dumpsite of Koplik;
A rehabilitation/closure plan, including the relevant costs.