Public Private Partnership for Municipal Street Lighting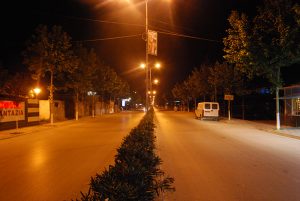 Implementation Period: April, 2013 – 2014
Donor: Assist Impact, USAID
Fund: 3,581,000 ALL
Implemented in: Municipality of Fier, Albania
Implemented by: Co-PLAN
Based on previous practices and in the context of PPP Sector development in Albania, Co-PLAN, Institute for Habitat Development, in line with the USAID Program Objective – Strengthened rule of law and Improved Governance – and with the support provided by Assist Impact, undertook a project that aimed to assist the Municipality of Fier to establish a public private partnership for the purposes of improving the Public Lighting System while reducing energy consumption and the financial burden of this service on the municipal budget. The main goal of the project is to establish a best practice of design, tendering and contracting of a small scale PPPs by an Albanian LGUs based on international best practices and theories.
By achieving this main objective, the Municipality of Fier, assisted by Co-PLAN is able to improve the quality and efficiency of public lighting, one of the most important municipal services .In implementing this project, Co-PLAN has been guided by the principle that "PPPs are intended not only to provide the government with a service, but to do so in a way that improves the long-term sustainability of the service through enhanced efficiency, stronger human and institutional capacity, greater accountability, and/or improved technology". The implementation of the proposed intervention is expected to improve the quality of service provided by the municipality and to increase the cost efficiency due to PPP tool and by applying innovative technologies like LED lighting technology.
The main deliverable for year 2014 was a feasibility study and pilot lighting project approved by the Municipal Council of Fier.