The City built by People (Volume 2)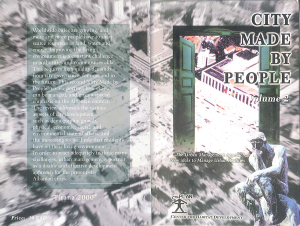 Encouraged by the success of the first magazine "The City Built by People", we decided to create the tradition of the periodical publication of this magazine, which will deal with the needs of urban development and the appropriate solution for the Albanian reality.
We believe this magazine will become a good guide for urban policy makers, decision-makers, professionals, NGOs and interested residents. We also believe that this magazine will help the general public, including students and local government authorities. Different articles address the urban development needs from a contemporary perspective and we hope that the remarks here will help the reader expand the horizon over the complexity of the city's behavior. To illustrate this process, there are many examples. Urban management is a separate issue in the magazine, emphasizing in particular the place occupied by neighborhoods.
You can download the full material here.